Neighborhood Mystique is a semi-regular series on unheralded yet handsome neighborhoods in Philadelphia.
Typical Belmont Village airlites
Bounded by Belmont Avenue, City Line Avenue, and the Bala Country Club golf course, Belmont Heights is one of the City Line's smallest neighborhoods. Across from Bala-Cynwyd and close to Center City, this neighborhood has always been within easy walking or transit distance of the region's major shopping and jobs centers.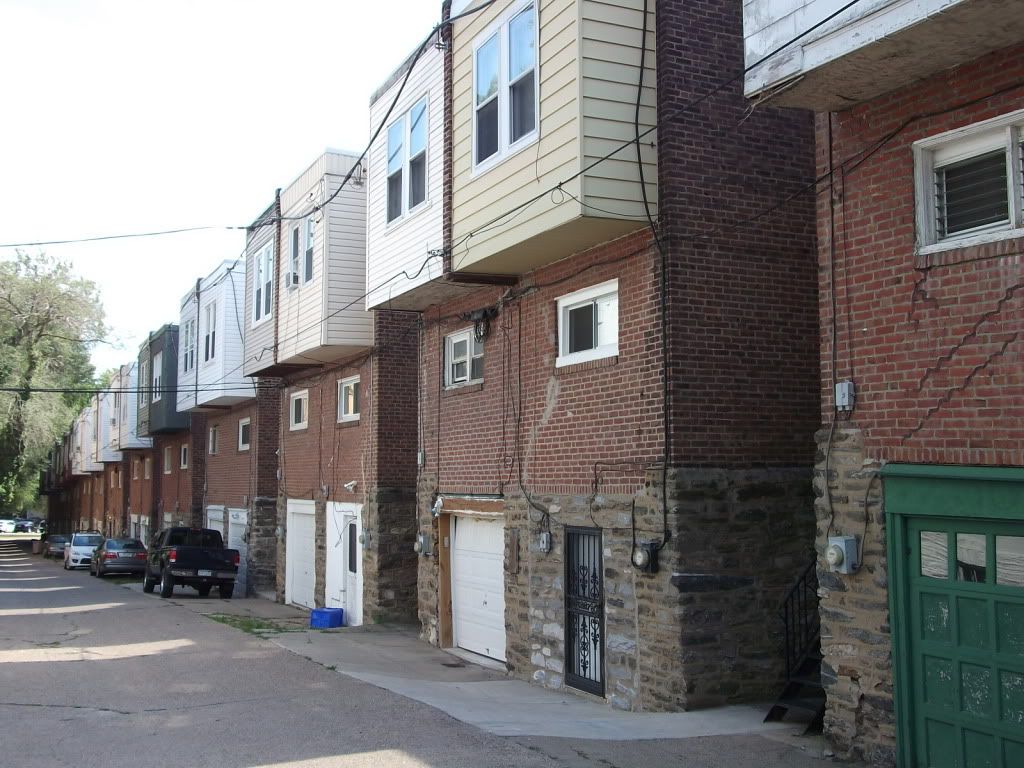 Airlite rears. Notice alleyway and ground-floor garages
Built almost all in one go in the 1920s, Belmont Village's primary housing stock is the ubiquitous (for that time) airlite, primarily Tudor, although more Deco and Modernist looks creep in amongst newer airlites. Along Conshohocken Avenue, the Mission style, however, holds sway.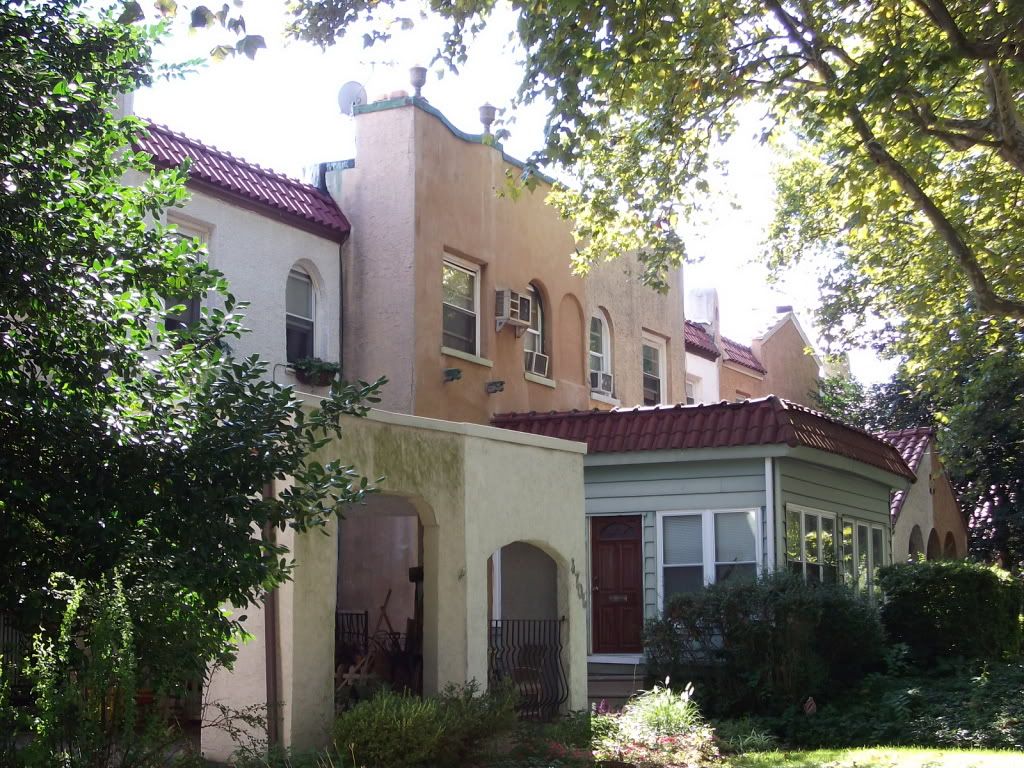 Mission-style airlites along Conshohocken Avenue
Larger apartment complexes abut interior Belmont Village's airlites along Belmont and City Line Avenues; shopping lies across the street and at the corner of Monument, Ford, and Conshohocken in nearby Wynnefield Heights. As with all City Line neighborhoods, however, the retail corridor is autocentric; redevelopment into something more pedestrian-friendly would go far in shoring this area up.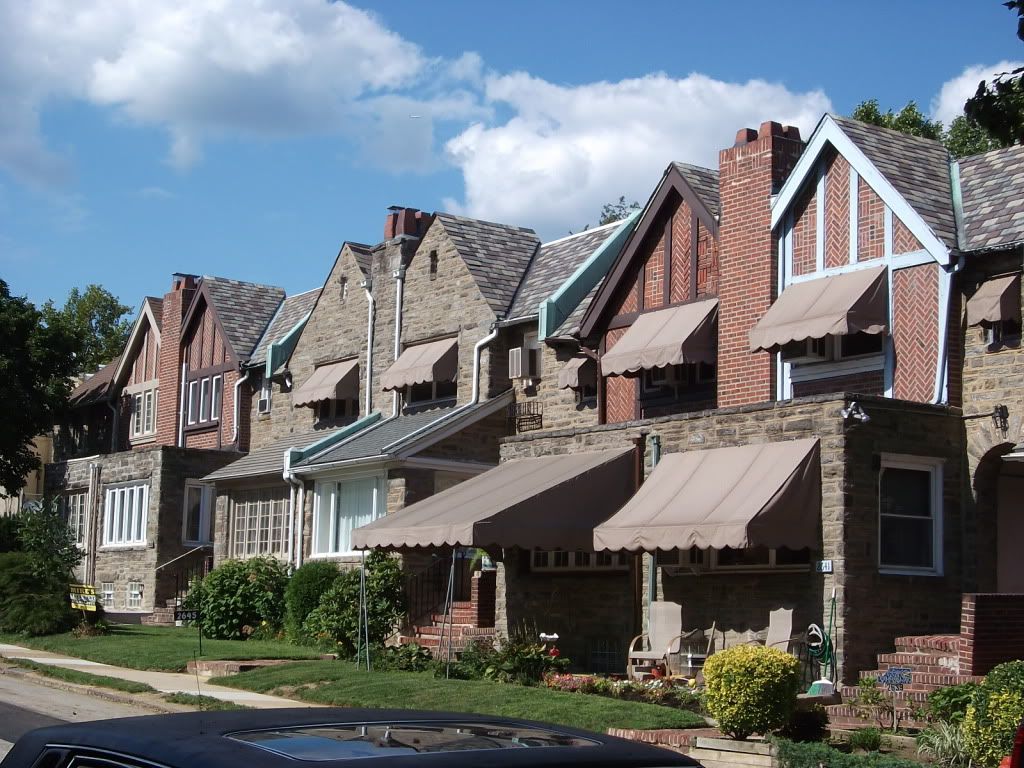 A more Colonial style of airlite
Historically, Belmont Heights is more an urban Main Line neighborhood than a suburban Philadelphia (County) neighborhood. The airlite pattern of development, like garden apartments, rose in the 1920s as a way to accommodate that new necessity, the automobile, and bring "light and air" into urban environments via the use of a deeply set-back front yard (which replaced rowhomes' rear yards) and garage-fronted alleys. It is a style
that is being adapted in modern suburbia...poorly
. This early attempt to accommodate the auto without having it take over a fundamentally pedestrian environment is light-years better than what we see today. As is the building quality.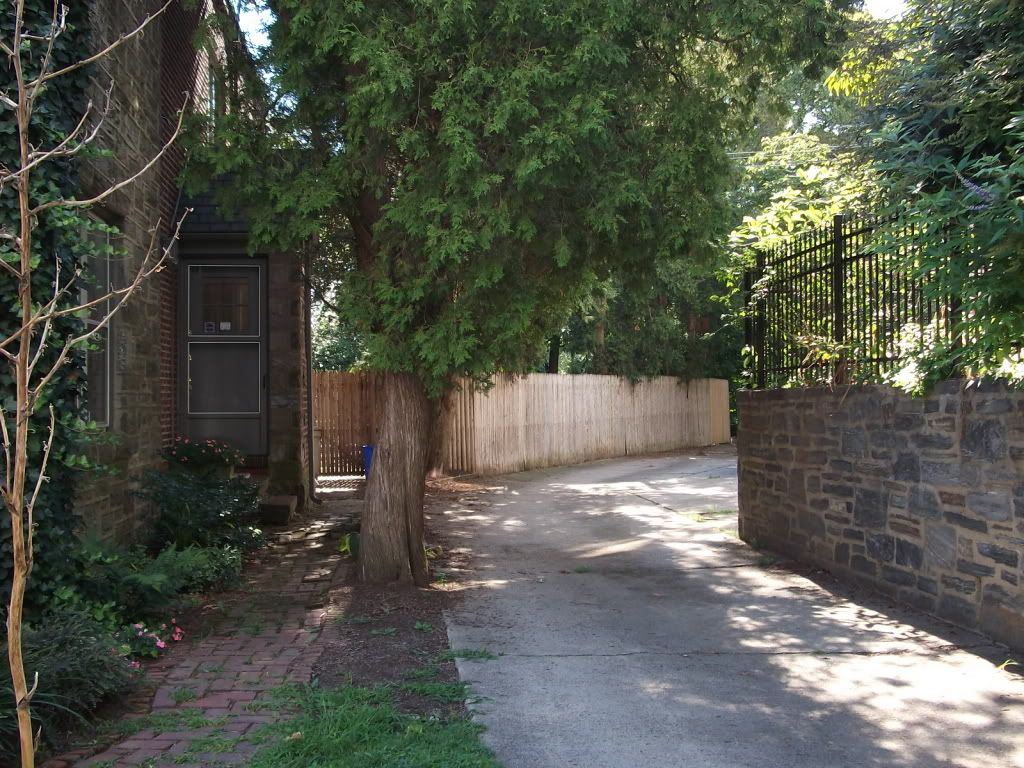 An alleyway integrates into the local environment. Automotive, but not autocentric, space
Like Wynnefield, Belmont Village is today a mainly African-American middle-class enclave. Like all the City Line neighborhoods, however, there is a growing influx of young professionals moving in and maintaining stability, even as African-American populations continue to suburbanize.